He brought forth the odd artifact
from a small, very old, hand carved box.
That's when things went very weird.

Looking for something to add to your shows?
This will be the place to find shops and items of the
bizarre flavor.

Attention:  We have many items in our online
store for the bizarrists.  We would appreciate
your patronage.  All money spent here goes to
keeping BizarreMagick.com on the net.
We can also get you almost anything on the market
today.  Send me you shopping list and i'll shoot
you a quote.
Check out our new line of goth items including the
NEW GOTHIC TAROT!


Below are links to performer's items posted here on
BizarreMagick.com
I get nothing from hosting their products here.
Show them you care about their work and support them.
I DO!
For the best in Gothic Music Radio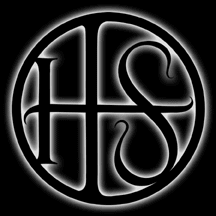 Tune into the Hidden Sancturay MP3 Station

Do you have a link to a shop that I've missed or a prop you
think every bizarrist should know about? 
E-mail it to me for inclusion on this page.
The only requirement is that it be of interest to the bizarre
community.
Also we will be taking reviews for products offered to the
bizarre community.

This site was produced using Netscape Composer and is best viewed
at 800x600 resolution.
BizarreMagick.com© 2002, 2003
No part of this site may be reproduced 
without the express written consent of Tory Parker.

For the very best in website hosting
contact Mary @ GMBWEBWORKS.COM